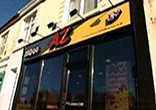 Multi-car driving schools can avoid or reduce the cost of office overheads and staffing by using DIS to answer their calls in the style of their school. If you already run your own office, DIS can extend your opening hours and provide cover when your staff are ill or during peak times or holiday periods. Even your individual instructors will be entitled to divert their calls to us whenever they wish.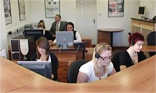 If you want us to, DIS can induct each of your instructors so they can make best use of the system and so that our staff will know the postcodes they cover and their availability. Instructors can then update their records to have a complete accounting of their business, or simply update their diary with a few clicks each day so that DIS is able to allocate new pupils or taking messages on their behalf.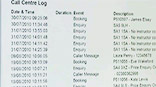 Your DIS Online Office Intranet
Message Centre
can be used by all your instructors to communicate within your school, whilst every incoming message is logged as soon as a call is taken. Written call logs show every call DIS takes for you, including how long it took us to answer each call, and all calls are recorded so DIS can easily check on the quality and content of everything we do.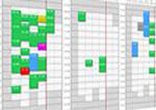 Management controls can be used to prioritise work for new instructors or put busy instructors on-stop if required. A variety of reports exist to monitor the quality of service provided by the school and highly qualified professional mentoring is available to offer business and legal advice, including the preparation of appropriate documentation to help you protect and grow your business.